All @ Sea Charters is a well established Australian business providing sport fishing charters, inshore, local reef and off-shore charters where can go out to the Continental Shelf for serious game fishing. All this happens on a 34′ flybridge crusier from Port Hacking, Botany Bay or Sydney Harbour.
All @ Sea Charters is in survey for 8 people in total on-board for off-shore charters and 16 people in-shore. Typically we will have six guests, a deckhand and the skipper. Here are some of the trip and prices:
A Half-Day Fishing Port Hacking and local reefs-
We leave Port Hacking at 7:00 am and return at 12:00. Sometimes we also do an afternoon event, leaving port at 12.30 pm and return 17.30 pm. We accept single bookings and group bookings. Of course, if you book as a group, we can make any adjustments you require to all schedules. The cost is $195 per person for 6 people, i.e. minimum boat rate is $1170.
Tea, Coffee, soft drinks and light morning tea is included.
A Game or Sport Fishing day –
We leave Port Hacking at 6:30 am and return at 2:00 pm – 7+ hours. We can start the day by catching fresh baitfish like yellowtail or mackerel, then head out about 15 nautical miles (25 km) to the Continental Shelf. We use a variety of techniques on these trips such as trolling live baits or lures, as well as cubing or sending down bait fish.
Depending on the season and sea conditions, we may also visit some some off-shore reefs for bottom fishing as well as trolling the coast for pelagic species.
Cost is $310 per person for six guests, i.e. minimum boat rate is $1860.
As with all trips we can take singe or group bookings.
We have coffee or tea for the morning briefing, followed by morning tea. Then we provide a light lunch consisting of ham, cheese and salad rolls as well as Soft drinks. Later we server afternoon snacks.
Cruise or fish by the Hour –
We also do crusies and charters for $195 per hour, with a min of 3 hours and up to 7 people.
For 8 to 15 people the rate is $300 per hour.
We can accommodate your specific requests but normally we cruise Port Hacking, visiting interesting locations like the various bays, swimming at some safe beaches, The Royal National Park.
Cruising on Sydney Harbour or other special events like New Years Eve and Australia Day can be organised for an additional $300 to cover the transport cost from Port Hacking.
Whale watching and Nature Tours –
We also offer whale watching and nature tours. When the whales migrate north they are close to the coast and this 5 hour trip including morning tea, coffee, and soft drinks is $140 per person.
However later in the season when the whiles migrate south again they spend their time closer to the Continetial Shelf so the trip is 7 hours and the cost per person is $195.
<ahref="../images/stories/fishing_post/222/allatsea_2.jpg" target="_blank">
<ahref="../images/stories/fishing_post/222/allatsea_1.jpg" target="_blank">
Company Information
"OzeBlue" is a 34′ Seatamer Sport Fishing Fly Bridge cruiser. Many professional fishermen believe that Seatamer plate aluminum boats are the best kind of vessel for this kind of operation.
Saftey
SAFETY IS PARAMOUNT – OzeBlue is compliant with Waterways requirement for 2C Survey operation in New South Wales, Australia.
Equipment
OzeBlue has the following a VHF radio, a 27 MHz radio,a Koden colour depth sounder and a Lowrance Globalmap GPS. She is designed for long range travel and powered by twin 200 hp Volvo diesels. We have a total of 1200 litre of fuel in two tanks and 250 litre of fresh drinking water.
Every charter we log our movements with Sydney Radio or Australian Volunteer Coastguard.
Fising Equipment
IN-SHORE OR OFF-SHORE FISHING, OzeBlue is equipped with a variety of rods and reels for the various kinds of fishing we offer. We can troll five rods at the same time. We use he Lowrance GPS and sounder to locate seabed structures and return to particular hot spots.
Diving and Spear Fishing gear
FREE DIVING AND SPEAR FISHING, OzeBlue is particularly suitable for free diving and swimming as we have a generous cockpit, wide transom door and a transom board with ladder for easy water access
Comfort
FOR YOUR COMFORT, OzeBlue is equipped with an excellent galley for tea and coffee facilities, hot and cold running water, a CD/DVD player and of course comfortable seats. We also have a shower and toilet.
<ahref="../images/stories/fishing_post/Dummy/dsc05179.jpg" target="_blank">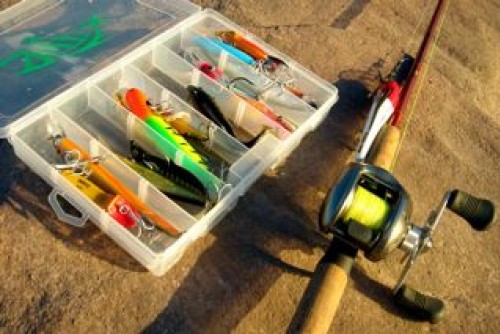 <ahref="../images/stories/fishing_post/Dummy/imgp2628.jpg" target="_blank">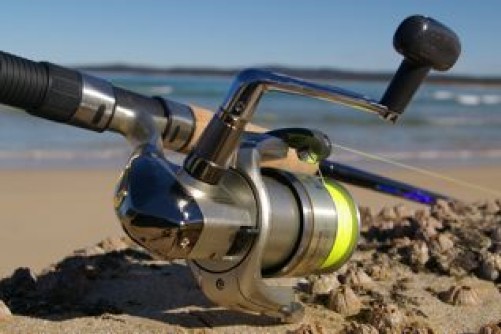 Instructions:
What to bring: This section has not been completed yet.
What is included: This section has not been completed yet.

All @ Sea Charters
Contact Email
[javascript protected email address]

Contact Number
0295259693
Contact Address
Waratah Street, Cronulla New S. Wales AU 2230
Departure Location
-34.0559 151.15