Do you want an unforgettable fishing trip with your family in escaping the crowded hustle and bustle city life for a few days? Do you wish to celebrate a successful contract and impress your partners with a memorable fishing tour together? Are you considering a company trip to strengthen the bond between employees? Arafura Blue Water Charters have all the questions for you.
Specializing in blue-water reef and game fishing tours, Arafura Blue Water Charters is an ideal choice for your plan on a fishing trip. With an experienced and passionate team, equipped with 4 great fishing vessels, Arafura Blue Water Charters offer many tour options for all kinds of customers. Come and try Arafura Blue Water Charters, we will make sure that you will step in with a happy face and step out with an even happier smile!
Tour Types
We currently run different tours type which can satisfy all kind of customers needs. Below is the basic information of those tours:
| | | | |
| --- | --- | --- | --- |
| Tour Type | Departure Time | Returning Time | Region Covered |
| 1/2 Day Tour | 6 A.M;12 P.M; or4.30 P.M (night/sunset charters) | 5 hours after departure time | – Charles Point- Fish Reef- North and South Gutter- Fenton Patches |
| Full Day Tour | 6 A.M | 3.30 P.M (same day) | – Charles Point- Fish Reef- North and South Gutter- Fenton Patches- Lorna Shoals – Bass Reef – Loee Patches – Pinnacles |
| Extended Full Day Tour | 6 A.M | 8.30 P.M | – Bass Reef- Point Blaize- Pinnacles- 3 Amegos- Perron Islands surrounding reefs |
| 2-5 Day Tours | 8 P.M | 3.30 P.M | – Perron Islands- Redcliff- Emu Reef- Cape Scott- Flat Top Banks – Tiwi Islands – Marie Shoals – Moss Shoals – Evans Shoals – Gooridge Shoals – Tassie Shoals – Money Shoals |
All tours leave from Cullen Bay Ferry Terminal. Please check our official website for more information about prices and fishing routes.
The half day and full day tours are available all year round. The extended day tour and 2-5 day tours are only available based on customers requests and on our special tour schedule. Therefore, please make sure to check our website for detailed information.
What kind of fish can you catch?
At Arafura Bluewater Charters, we aim at catching and chasing tuna, Jew fish, trevally, golden snapper, mackerel, coral trout, cod, cobia, and other reef species. All your fish caught will be cleaned, gilled, gutted, and kept in within NT bag limits so that its ready for you to bring the real fishing trophy home!
What does the price include?
Depending on different tour types, our price includes the following:
All game rods and reels spooled with braided line, all fishing tackle, lures and baits
All meals, snack, tea coffee and ice water
Morning tea and afternoon tea, the number of tea sessions depends on the length of the tour
Breakfasts, lunches and dinners; the number of meals depends on the length and type of the tour
BYO alcohol or soft drinks as you request
Accommodation (for overnight tours) which includes air conditioned single bunk with bed linen, blanket and pillow
The menu for the meals will be different depends on the tour type. Please check our website or contact us for more details.
What you should bring?
You should bring sunglasses and a smile on your face for half day and full day tours. For extended full day tours and 2-5 day tours, kindly bring clothes, toiletries, towel and needed medication.
Booking and cancellation Policy
In order to confirm bookings, 20% deposit is required.
Balance due 7 days in prior to your charter
Full refund if cancelling outside 7 days
50% refund if cancelling between 3-7 days in prior to your charter
No refund if cancelling within 48 hours in prior to your charter
No refund if cancelling within 7 days in prior to your charter (applied with full boat charter)
Company Information
Arafura Bluewater Charters are currently running 4 great fishing vessels: the Wai Nawana, Tere Tiki, Wai Tui and Wai Adi. Coming to join our crew in different times, all of these 4 vessels have a huge covered fishing deck ideal for all type of tours. They are equipped with the most modern marine technology, full size toilet and shower, bunk accommodation, and most importantly, all is run by friendly and experience crew.
Teri Tiki: Being one of the first to join our crew, Teri Tiki launched itself with our fishing adventures in 2006. She is a 42 Precision Randall Fishing vessel with a new 540 hp Cummins engine. Teri Tiki can accommodate up to 12 persons and is an excellent choice for half day or full day fishing tours.
Wai Tui: Coming to be a part of Arafura Bluewater Charters in the same year with Teri Tiki, Wai Tui is a custom built fishing vessel which started running in July 2006. With the size of 13.5 x 4.2 m, Wai Tui is built in Tasmania by Badenach Enterprises. She can accommodate up to 18 persons and 14 fishing comfortably. She is equipped with a 715 hp Cummins Engine.
Wai Adi: Being brought to Arafura Bluewater Charters due to the great experience with Wai Tui, Wai Adi was first launched in May 2008. She is a little bit faster compared to her sister Wai Tui on 24 knots. An air-conditioned cabin and 8 berths are added in Wai Adi. Similar to her sister, Wai Adi can accommodate up to 18 persons with 14 fishing comfortably. Moreover, she can allow a maximum of 8 for overnight or extended tours.
Wai Nawana: The newest member of our crew, Wai Nawana was especially brought to us to carry out long duration tours. Being launched in May 2010, Wai Nawana is a 52 custom built Mark Ellis fishing vessel. With twin 600 hp caterpillar motors, she can reach a top speed of 27 knots. Compared to other sisters in the crew, Wai Nawana is equipped with an air-conditioned lounge and cabin area, a flat screen TV/DVD, a full size fridge, freezer and microwave. With all those, Wai Nawana can accommodate up to 22 persons with 16 fishing comfortably.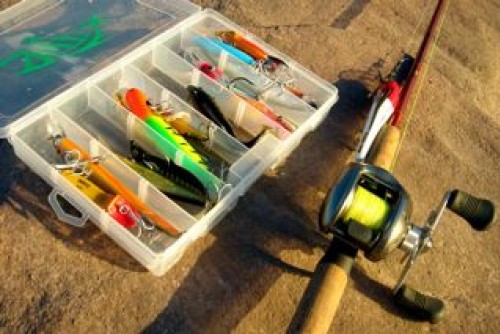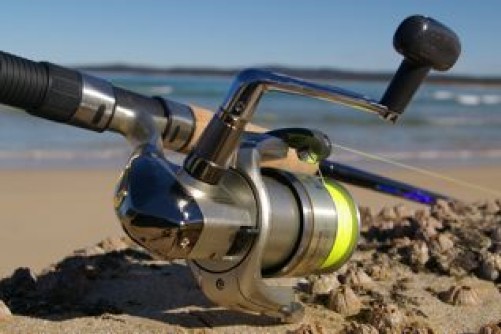 Instructions:
What to bring: This section has not been completed yet.
What is included: This section has not been completed yet.
Arafura Blue Water Charters (Full Day Offshore Fishing Charter)
Contact Email
[javascript protected email address]

Contact Number
0889323006
Contact Address
Stuart Highway, Pinelands Coolalinga NT Australia 0835
Departure Location
-22.272968 133.422346