This recent trip to Durrus North, a sleepy coastal town about 20 minutes drive north of Bateman's Bay, ended up producing some decent sized Australian Salmon from the beach. The surrounding bush and beach is all part of the Murramarang National Park and Batemans Marine Park. This particular fishing spot is located along the beach left of the boat ramp attached to Durrus Lake, you can't miss it.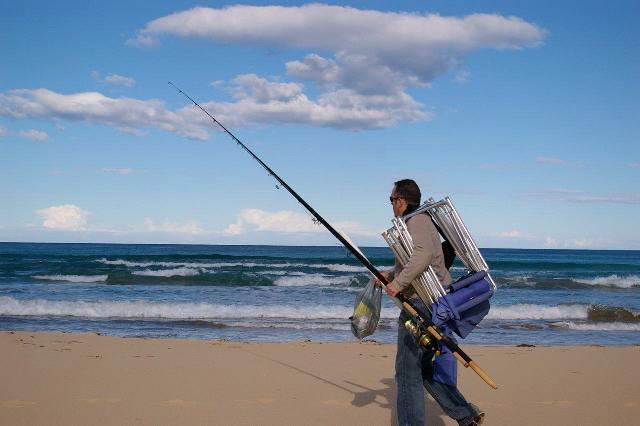 The usual advice applied on this fishing adventure, that is, talk to locals and make sure you get a look at the surf beach from some sort of high point and at or around low tide. By doing this, you get to identify the gutters and increase your chance of hooking a decent fish.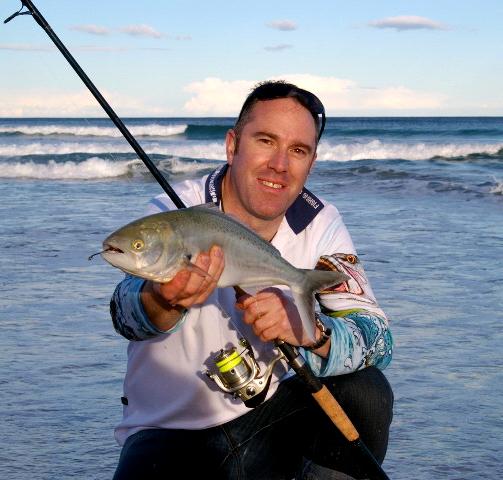 The target fish for this location was Australian Salmon which, although not renowned for being the best eating fish in Australia, still cook up nicely when fresh on the barbeque or by making Thai fish patties. To target these fish I selected an 8ft surf rod with a Penn threadline reel packed with 30lb braid. I ran the braid into some 40lb monofilament leader with two evenly spaced sets of gang hooks and a decent sinker at the very base of the leader. After experimenting with a few different varieties of bait, the stand out winner was the WA pilchard.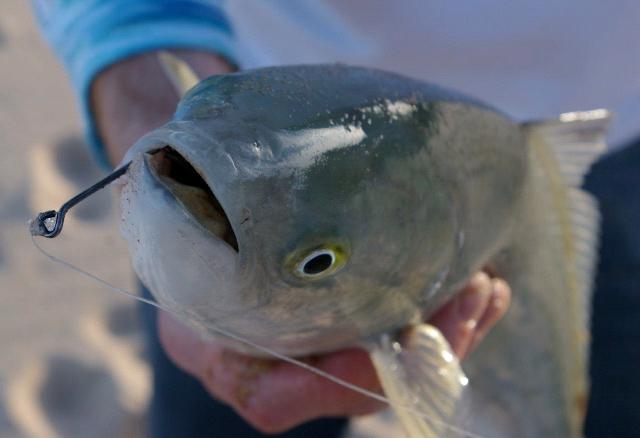 Over a full day's fishing, or more correctly a morning and afternoon session with a sleep in between, this trip produced 5 nice Australian Salmon up to 55cm. Locals also spoke of Tailor, Whiting and Flathead as other possible catches at this spot. The tides I fished were a 1.4m high peaking later in the day, the perfect combination of a turning high tide and a setting sun. This is truly a sensational fishing destination. Tight lines! Australian Fishing Charters Database