Fishing Safaris Jump on board our classic Queensland trawler and access some of Milne Bays truly untouched fishing locations such as the Sunken Barrier and Suau Coast. Still relatively unexplored by game fishermen, these areas are inhabited by a huge array of fish such as billfish and large yellowfin tuna which arent found in our regular tours. The discounted safari is available for a limited time and is for those not afraid to rough it.
Maximum Passengers: 5 (excluding our captain and crew)
Minimum Passengers: 2 (excluding our captain and crew)
Departure Time: 6:00am
Departure Point: Driftwood Boutique Resort
Return Time: 6:00pm We recommend that you bring a hat, long sleeved clothing, sunscreen, a plastic bag to take your catch home in, and your camera.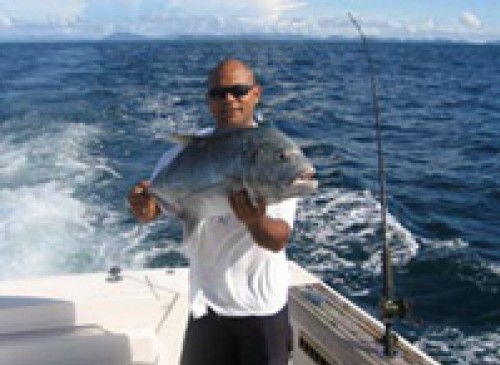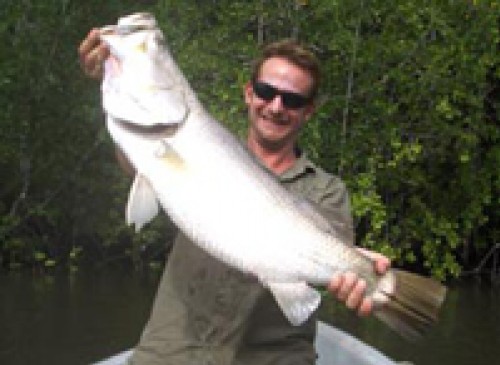 Company Information
Our Company
Driftwood started off in late 2005 as a charter boat service in Milne Bay, Papua New Guinea. With the gradual expansion of the fleet of boats, the hunt was on for a suitable place to house them. After a considerable search, a perfect secluded bay and wharf was found at Point King, Milne Bay.
With the knowledge that Milne Bay offered some of Papua New Guineas best fishing, the idea was hatched to combine the boats and newly acquired bay with recreational fishing tours. After a period of research, construction soon began at the Point King site. By mid-2007, the final touches were completed at the Driftwood boutique resort and the first tours began offering some of the best fishing expeditions and adventure tours in Papua New Guinea.
Driftwood offers a range of fishing options ranging from half and single day trips through to extended liveaboard safaris. Our boats are kept in excellent condition and we use only the best Shimano equipment.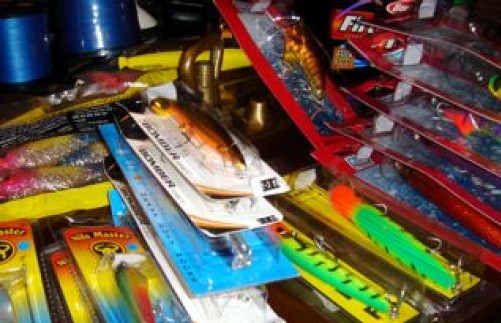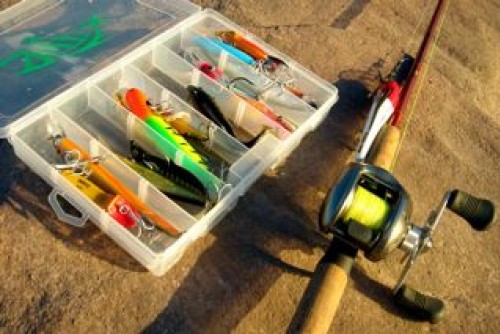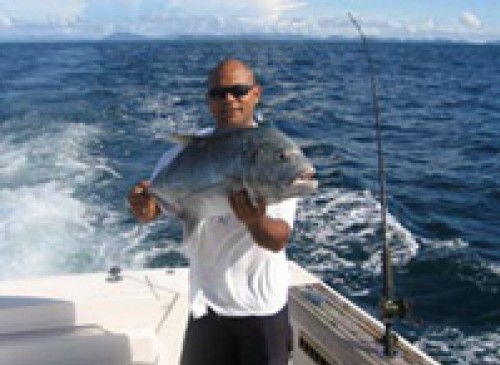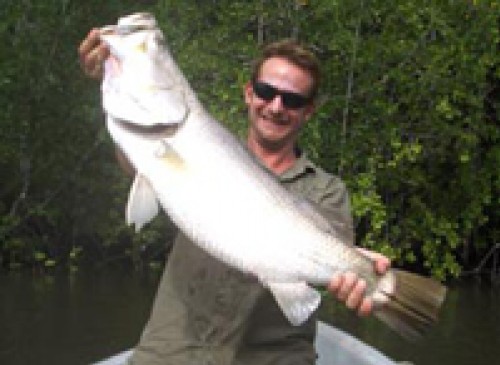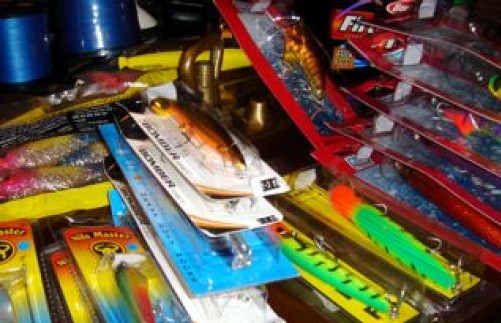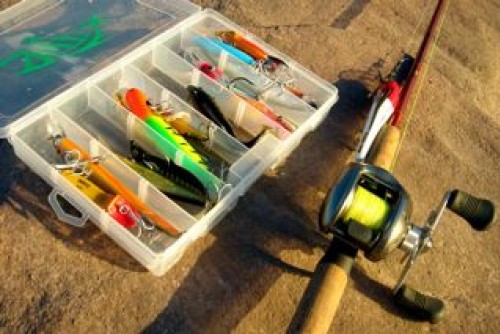 Instructions:
What to bring: This section has not been completed yet.
What is included: This section has not been completed yet.

Driftwood Fishing Charters (Safari)
Contact Email
[javascript protected email address]

Contact Number
+6756410098
Contact Address
PO Box 295 Alotau, Milne Bay Province PAPUA NEW GUINEA
Departure Location
-10.3177 150.46